The equine veterinarian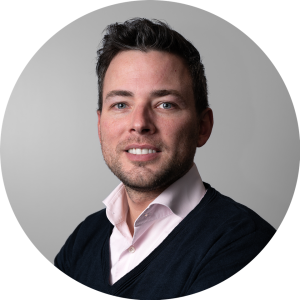 Thibault Frippiat is a certified equine veterinarian, with experience in supporting and treating (Olympic) sport horses. His field of work ranges from internal medicine to orthopedics, with expertise in the airways, heart, gastric ulcers and exercise physiology (muscles). As a certified prepurchase equine veterinarian he performs vettings for sport but also internationally and for studbooks.
This multilingual equine veterinarian graduated from the University of Liege (Belgium) and developed further his knowledge for sports medicine at the same university, at Purdue University (USA) and CIRALE (France). He also graduated at Focus on the Equine Spine as a horse chiropractor.
Since 2013 he has his own practice in the Netherlands. He examines and treats horses in his clinic or at home throughout the Netherlands and abroad (in particular Belgium, France, Germany and England).
Especially when the cause of a problem is not entirely clear, or when a horse is not well for no apparent reason, Thibault Frippiat is at its best. Through thorough, broad examinations, he continues until he has the correct diagnosis. Only if you really find out what is going on, you can treat it adequately.
Thibault Frippiat is registered in the following registers
PUBLICATIONS
PUBLICATIONS FOR HORSE OWNERS
2019 – Vaccinate more frequently against influenza and EHV
2019 – Treatment of airway disorders | Aerosol therapy in horses
2019 – Care for healthy airways
2019 – The fact check 15 statements about vaccination
2018 – Airway disorders: be on time
2018 – Everything you need to know about … fever
2017 – Bloody nose with your horse: now what?
2017 – Gastric ulcers in horses: prevention is better than cure!
2013 – The poorly performing horse
2011 – Equine Infectious Anemia | Equine viral arteritis | Equine Influenza
PUBLICATIONS FOR VETERINARIANS
2019: Dietary supplements for joints support
2019: Dietary supplements: how to choose them?
2016: Prevalence of respiratory pathogens in nasal swabs from horses with acute respiratory disease in Belgium
2016: Case report of a false nostril cyst in a sport horse
2016: Approach to epistaxis in an adult horse
2016: Endoscopy of the guttural pouches in the adult horse
2015: Obstructive disease of the upper respiratory tract in the adult horse
2015: Diagnostic approach to respiratory sounds in the adult horse
2011: Exercise-induced myopathies in horses: diagnostic and therapeutic approaches
2010: Comparison of track and treadmill dynamic endoscopy in sport horses
Theses
2011, University of Liege (MSc): Methacholine bronchoprovocation test in horses: relationship with lower airway inflammation
2010, University of Liege (DVM): Diagnostic of upper respiratory tract dynamic obstructions: comparison of overground and high-speed treadmill endoscopy in the saddle horse
Congress and Presentations
2020 | Boehringer Continuing Education: Updates on Equine Asthma
2018 | ECEIM congress: In vitro bactericidal activity of nebulized silver on equine common respiratory bacteria
2012 | European Veterinary Conference Voorjaarsdagen: Methacholine bronchoprovocation test: a useful ancillary test for diagnosis of hyperresponsiveness in horses?
2009 | World Equine Airways Symposium: Upper Airway Dynamic Endoscopy: Are Track and Treadmill Observations Comparable?